"MIZOE HOUSE" by Takashi Seisho + Akinari Tanaka (Structure engineer :Kenji Nawa)
---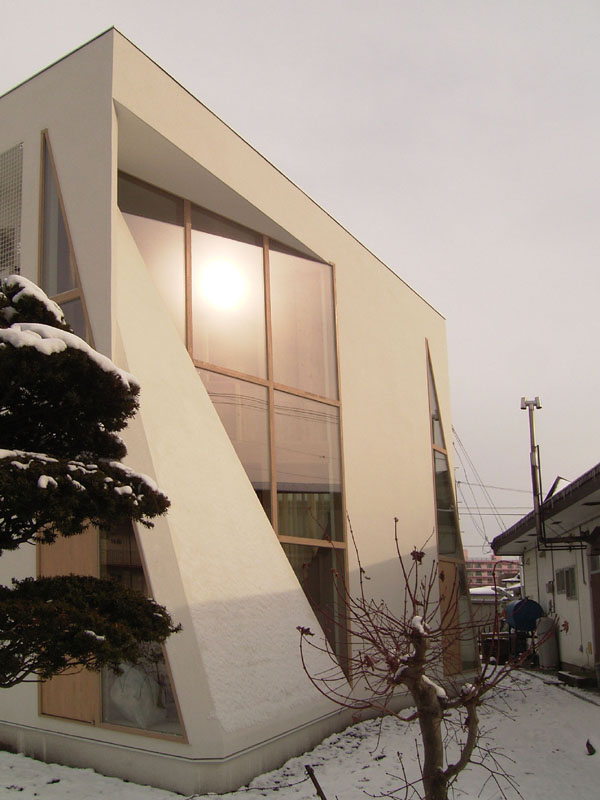 Japanese architects Takashi Seisho + Akinari Tanaka (Structure engineer :Kenji Nawa) have completed "MIZOE HOUSE" in Hokkaido, Japan.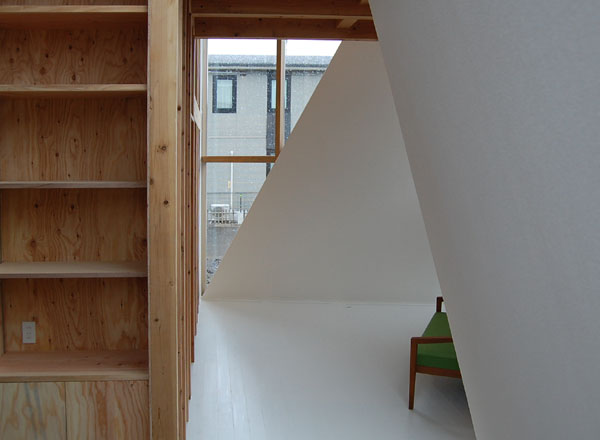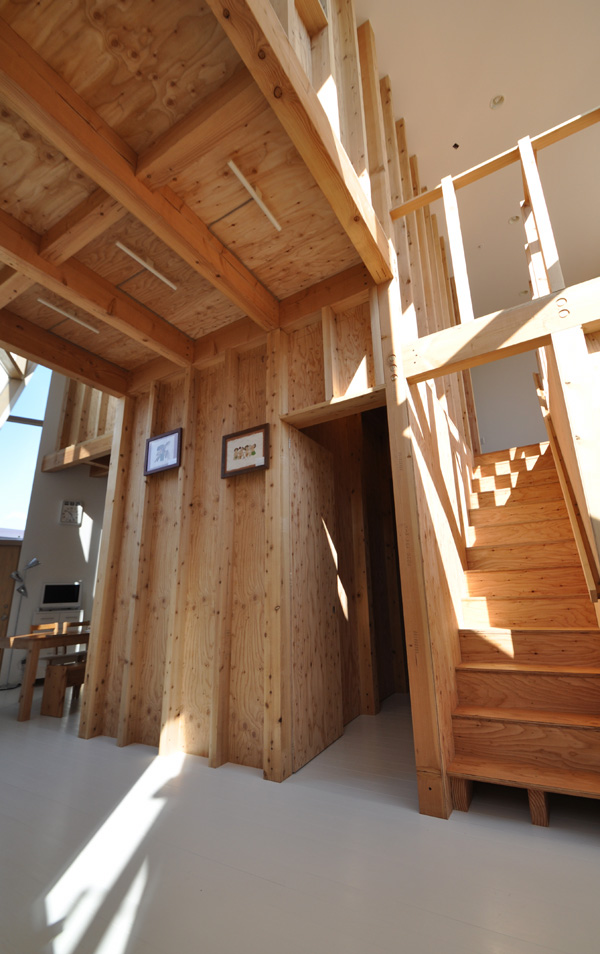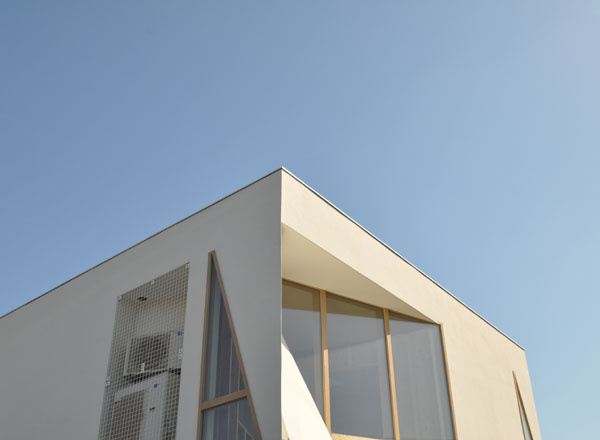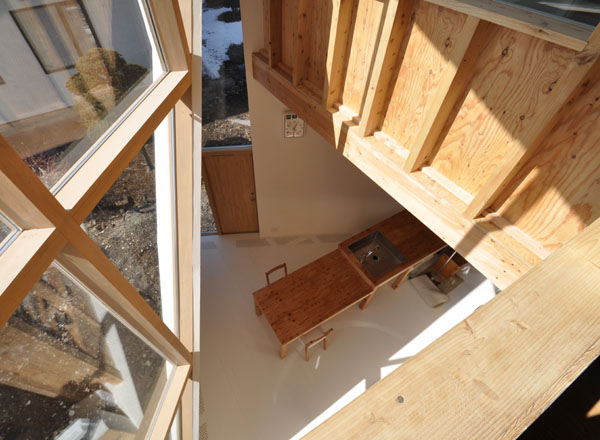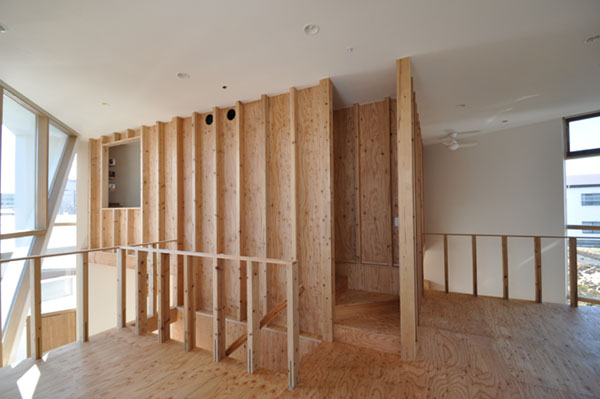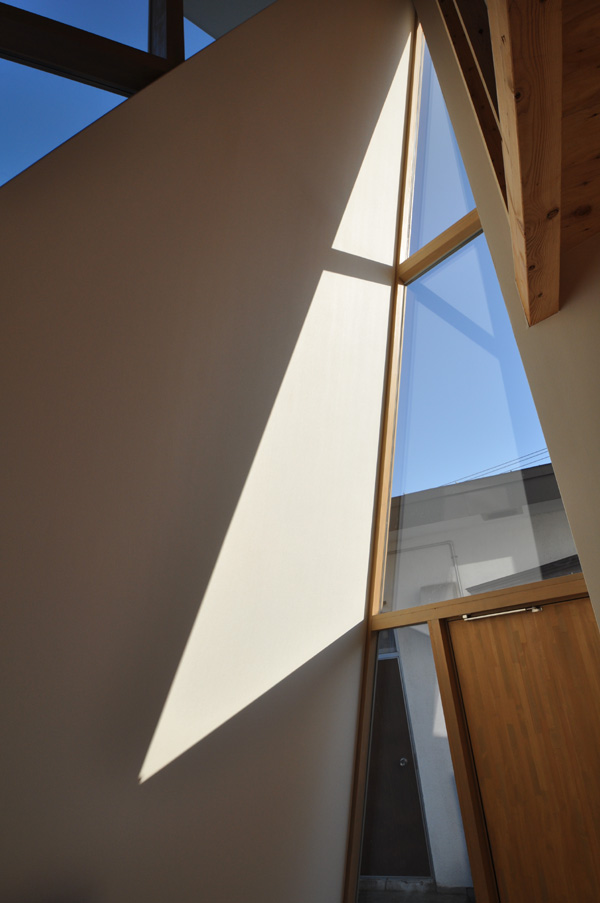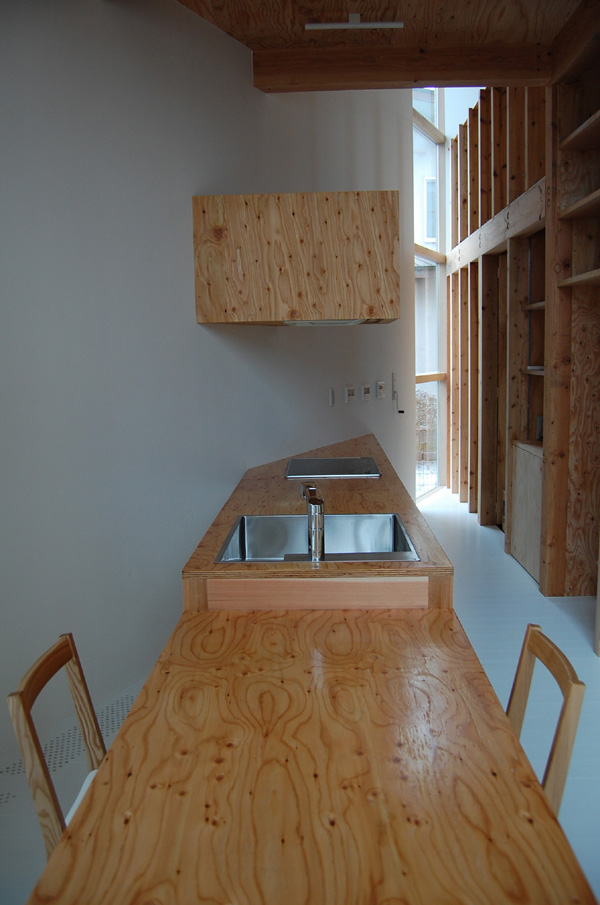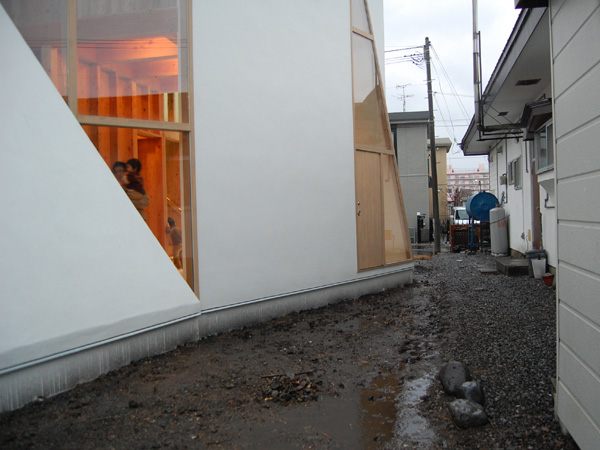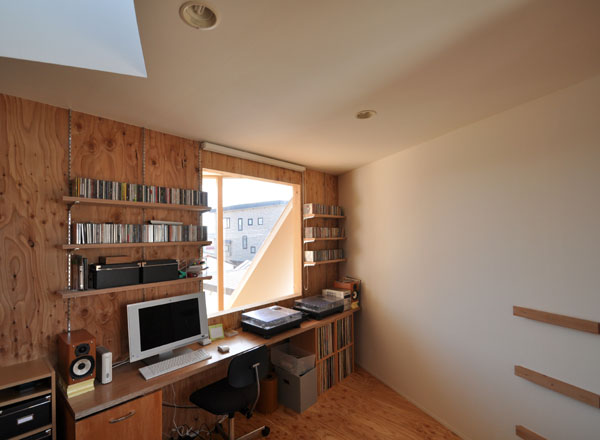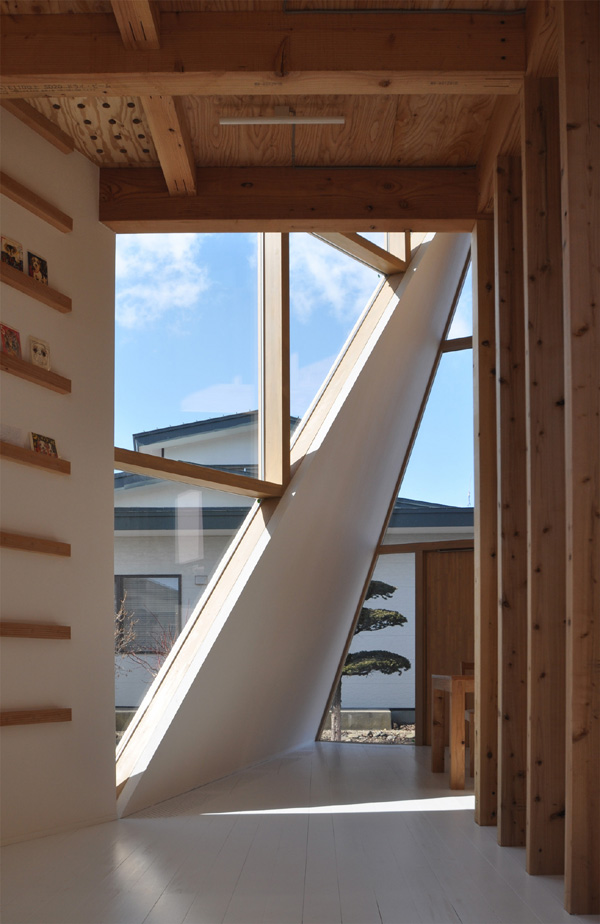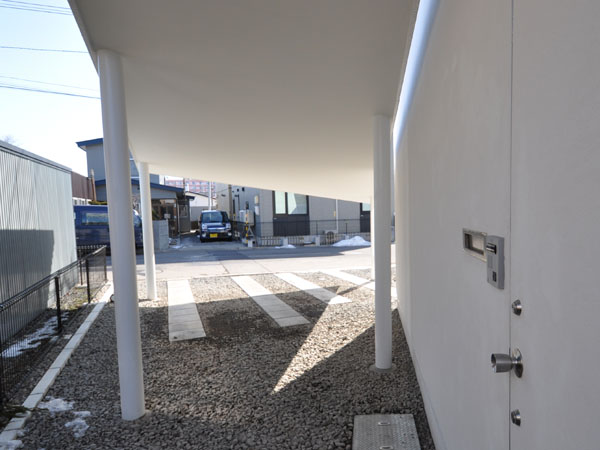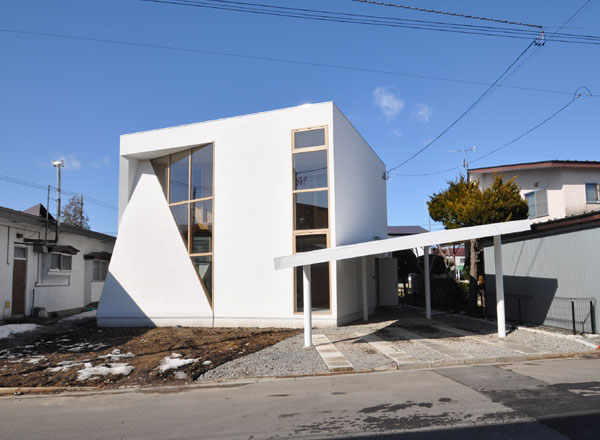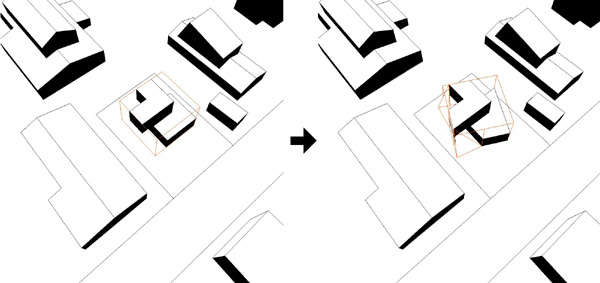 The following is a text by the architects.
********
-Situation and demands
The site is located in a residential area in Hakodate city where the vestige of a field is still left. The family is Mr. And Mrs. Mizoe and their two small children. We thought "Space with a gradual boundary" and "For cold district" are problems especially in their demands.
-Techniques
To sublime these two items under the low cost, we based on the volume of dice in which the space of one being settled is efficiently obtained. Next, we chose the technique "Wrench" to be able to use the site effectively even by the volume of dice, and to feel the inside
to be wide.
-Effects of "Wrench"
To lose dark spaces in between the neighboring houses is the first head. A peripheral field, road, and next gardens are taken on the premises, and it makes a city extension.
The second is parrying as for a glance with the house of the purlieu each other. It is a simple behavior of city.
Next, it is to select scenery well. In the part where it touches the
neighboring house, the triangular wall and vend windows that is dragged by the rotation of the hull lead our eyes to the vast sky. In the part where the view is good, the slit window takes scenery directly.
The last is connecting the space slippery. Three-dimensional constricted parts in a void made by not wrenching the internal core alone regardless of the hull. These constricted pars connect to each individual spaces keeping independently.
-At the end
We thought, in the internal space obtained by "Wrench", there is "Movement" of the space and the light that doesn't understand in the photograph. We want for more people to feel this house.